Economy Electric offers installation of industrial, commercial and institutional power and lighting system. Power systems include primary and secondary metering systems, production equipment, hospital power requirements and emergency generator standby power.
We hope you'll find the information you need on this site about our company and the products and services we provide. We look forward to working with you. But first lets start with understanding electricity. Double click on "Understanding Electricity" below to start our tour.
Click here to go to "Understanding Electricity"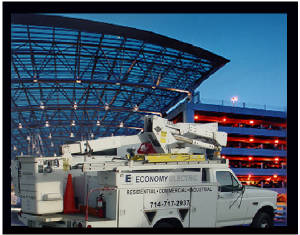 Outdoor Lighting
Our company can calculate your power requirements and also guide you on your lighting needs. We are capable of consulting with you or your engineers on most power and lighting needs.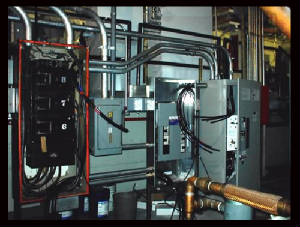 Basic electrical systems, fire alarms, security systems, telephone, Cat 5 cabling, lighting needs, production equipment feeds, controls, primary metering, service upgrades, single and three phase installations are some of the areas in which Economy Electric does.